Blog Home > Contests, Woodworking Projects
When we set the contest theme "In The Kitchen", we were hoping you'd bring creativity to the table, and wow did you ever!
This year you all showed up and brought so much more than we had dreamed of. We received 256 entries with a wide range of cutting boards, serving trays, bowls, tables, utensils, and even nutcrackers!
We had a blast celebrating the Arizona woodworking scene, meeting a bunch of you, listening to some music and just having a darn good time.
A big thank you to everyone that entered the contest and/or showed up to the show. You all make Woodworkers Source great, and we couldn't have done this without y'all.
For those of you who missed out, consider this your invite to participate next year!
– Corey
How Did The Voting Work?
Voting, Not Judging

Voting is open to anyone who comes to browse the projects in person

Pick 5

The vote ballot simply asks for your personal favorite 5 projects. You decide what you like for your own reasons

Rank By Count

We add up the number of votes for each project, and sort them for the top 10 voted projects
---
1st Place – Steampunk Cutting Board by Jason Robinson
The first time I laid eyes on Jason's cutting board, I was certain it would do well, and boy did it ever! Jason's Steampunk Cutting Board is packed with details expertly crafted and quite impressive. Thankfully he used acrylic below so we could see the fine gearwork that makes it all work.
Mesquite, wenge, yellow heart, hard maple
---
2nd Place – Segmented Vase by Greg Smentek
Greg's segmented vase is years of planning and detail work creating a work of art. Everyone at the show was convinced Greg crocheted this vase, and I'm not sure they're wrong!
Wenge, bloodwood, walnut, red grandis, hard maple
---
3rd Place – River Kwai Serving Tray by Bill Raymond
Bill was inspired to create a piece that is an ode to his favorite movie "Bridge on the River Kwai". The fanned legs of the tray represent the bridge, while the woven tray bottom represents the river. I don't think we've ever seen a woven pattern quite like this!
Purple heart, padauk, oak, walnut, maple, zebrawood
---
Honorable Mentions
While the 3 above are our winners, there were so many other well-deserving projects that deserve a shout-out. Check out some of our other favorite entries.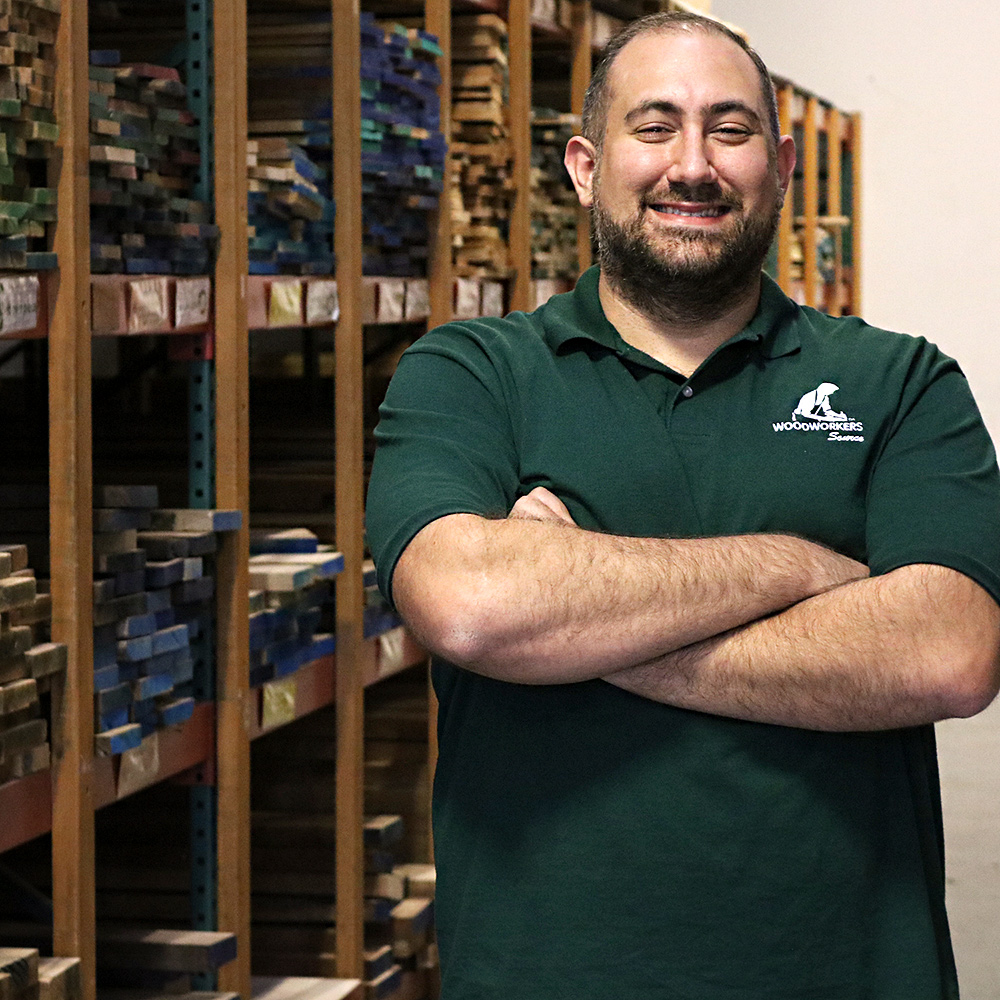 Marketing Manager – Woodworkers Source
We're a family-owned lumber & woodworking supply retailer with 3 delightful stores in Arizona, and 35 friendly employees.
Corey oversees marketing in-store and online for Woodworkers Source. He's a sucker for dark hardwoods like Walnut and Wenge, yet has a soft spot for Canarywood.
Discussion, Questions & Answers