Sponsored
How-To
Whether you drill and chop your mortises or simply use a hollow chisel mortiser, Mike Pekovich has a few tips for honing your technique.
Sponsored by Grizzly Industrial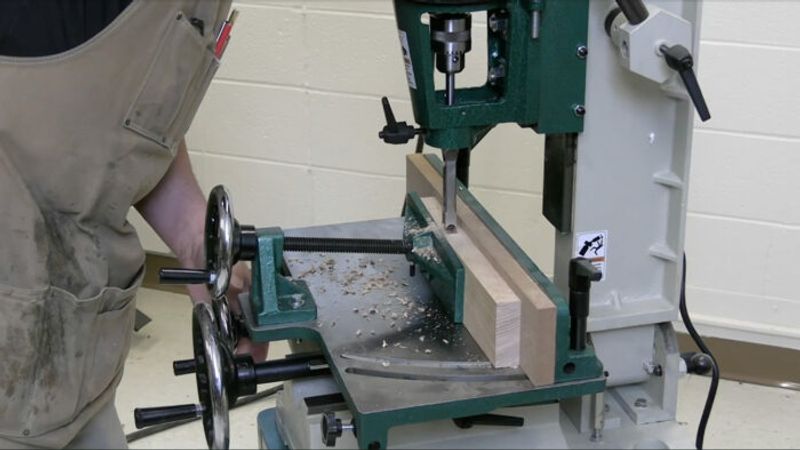 I drilled and chopped mortises for years (and actually still do when the need arises). Handwork requires careful layout to be successful, while machine work requires careful setup. That means that we need to pull out a marking knife, square, and marking gauge when drilling and chopping mortises. To cut a mortise, first, we need to scribe its outline, then drill out most of the waste, and finally, pare the faces square. While it sounds like a lot of work, it's not difficult to cut an accurate mortise.
The mortiser has been a game changer for me, both in speed and accuracy. After I got a hollow-chisel mortiser, I realized that for the first time in my life, cutting a mortise took less time than cutting a tenon. The hollow-chisel mortiser, as its name implies, has a drill bit which spins inside of a square chisel. The chisel creates a mortise of consistent width which makes fitting tenons easier later. Another great thing is that you can do away with most of the layout. The bit takes care of the width of the mortise, and the fence determines the distance from the edge of the stock, so all that's left to do is set the depth stop and mark the ends of the mortise so that you know where to start and stop.
Both methods work really well and either way, with the right tools and techniques you can cut perfect mortises and have a lot of success in your woodworking.