Products discussed:
Lee Valley:
Woodcraft:
Rockler: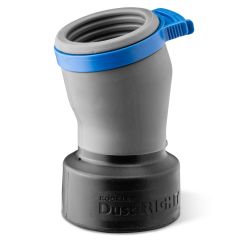 Dust Right Click-Connect FlexiPort, 1-1/2" ID
Woodpeckers:
Using the same profile as an architect's rule, HexScale gives your left-to-right, right-to-left and center scales in both inch and metric. The triangular body also angles the graduations down toward your material, eliminating parallax viewing error. These handy rules are available in 4 lengths, 6″, 12″, 24″ and 36″. There's also a stop that slides over the scale for repetitive marking. The complete HexScale Set includes all 4 sizes, 4 stops and a wall-mountable Rack-It™ storage rack.
Click here for more information
---
If you have a tool release or news item you'd like considered for new, weekly roundup of woodworking news send it to [email protected].
Sign up for eletters today and get the latest techniques and how-to from Fine Woodworking, plus special offers.